OUR NEW ADDRESS IS 11375 SUNRISE PARK DRIVE, RANCHO CORDOVA
We are about 6 minutes from our previous location near Costco
off Sunrise Blvd. and White Rock Road.
phone: 916-853-2244
toll free: 888-FORD-100
fax: 916-853-2299
email: info@vintageford.com
11375 Sunrise Park Drive #800 Rancho Cordova, Ca. 95742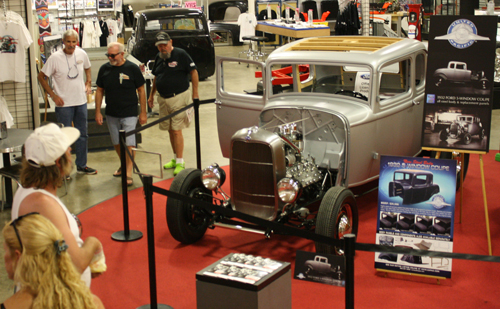 CLICK HERE to read all about it
$8843.86 Donated To Make-A-Wish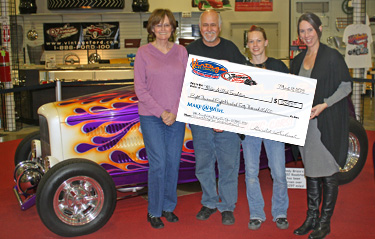 Lynn and Darold Kohout (L) and Heather Stover (Sacramento Vintage Ford)
present Kerry Cregan with Make-A-Wish Northeastern California &
Northern Nevada our Vintage Friday's check for $8843.86.
A huge thank you to all of you who made this happen!
Yes, that is Andy and Sue Brizio's 1932 Ford Roadster we had on display
in our showroom!
A heartfelt 'Thank You' to our car show participants, spectators, sponsors and
#vintageford #sacramentovintage #vintagefordparts #modelAford #modelA #flathead #F100 #F1 #ModelT #hotrod #streetrod

#mitzi #EarlyV8 #Fourbanger #Fordgifts #jameshetfield #rickdore #Flatheadjack #ratrunnersgarage #ratrunners #aaronhagar

#makeawish #oreillyautoparts #obsoletefordparts #obsoleteford #antiqueford #antiquefordparts #oldford #oldfordparts #fordpickupparts #fordpickup #fordtruck #bedwood #wiringkits #fordwiring

-->